Welcome to The Fellowship of Truth, Beauty and Goodness
We are a brotherhood of mortals who have consciously chosen to live according to the highest ideals of truth, beauty and goodness. The actual ideals are, naturally, specific to every individual but what is unifying our brotherhood is the unflinching loyalty to these ideals.
In order to become a member of The Fellowship you do not need to subscribe to any creed or accept any dogma, let alone sign any papers. No, you become one of us by your own wholehearted and conscious choice. Therefore, this brotherhood is both visible and invisible. It is invisible, because it has no formal membership list, but it becomes clearly visible and very much tangible every day of the life of each of its member. Indeed, when such a mortal comes into contact with other fellow mortals he or she will always act according to the highest ideals of truth, beauth and goodness, thereby revealing God dwelling within that person.
The above message of salvation was proclaimed and taught by Jesus of Nazareth 2000 years ago.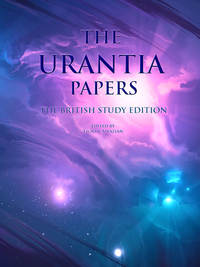 If you came here looking for my other books please click here.